About the materials we use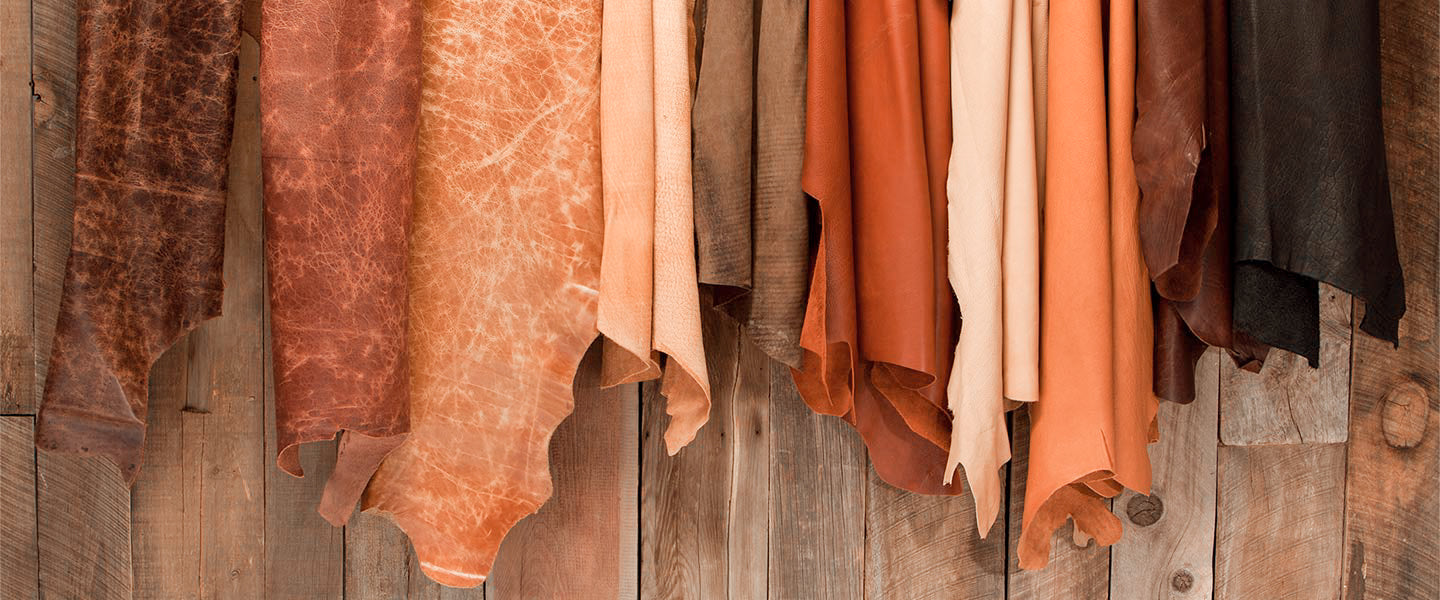 About
Our Materials
We use a variety of different leathers here at Goldtop, each tanned and dyed in a particular way to provide the best final characteristics for our product needs.
You can find out more about each leather below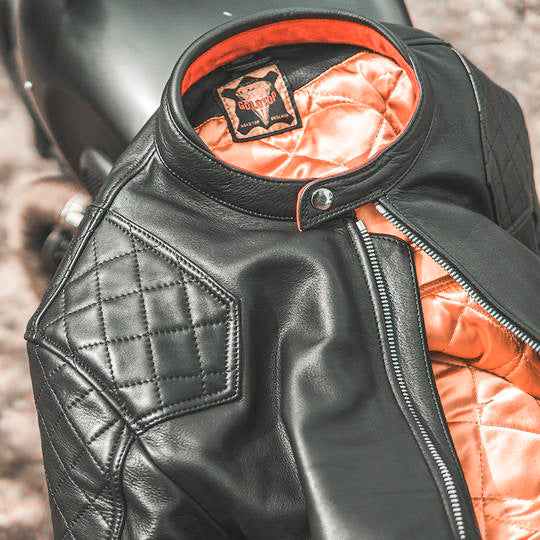 COWHIDES
For our Jackets and Gloves, we typically use either Full-Aniline, or Semi-Aniline Cowhides, varying in thicknesses between 0.9 and 1.6 mm depending on the garment and use.
Aniline hides are the purest and most highly-graded quality leathers, achieved through specialised tanning methods whereby Aniline, an organic chemical dye, is mixed (often with other oils) in a drum, so that it soaks throughout the entirety of the hide. This results in leathers which have the softest feel and the richest look, and end-products which age beautifully and mould to the shape of the wearer within no time at all.
Other, more widely used methods of tanning (although not by us) consist of spray-painting the surface of a leather hide with a pigmented dye. This cheaper, "mass produced" method of tanning results in the paint sitting on top of the leather, meaning that blemishes such as growth-marks and scars can be covered and hidden with ease, often meaning that imperfect and much lower-quality hides can be used.
With our Aniline hides, you can visibly see and feel that they are each of the highest quality, with each hide being unique in it's own way, and hand-selected to ensure that they are only ever of the finest quality.
The only exception we make to the use of Aniline Cowhides is for our Boots and Bags, where a much stronger and hard wearing leather is required. For these particular products, we use Chrome-tanned hides, which provided the strength needed in addition to the added benefit of natural water-resistance.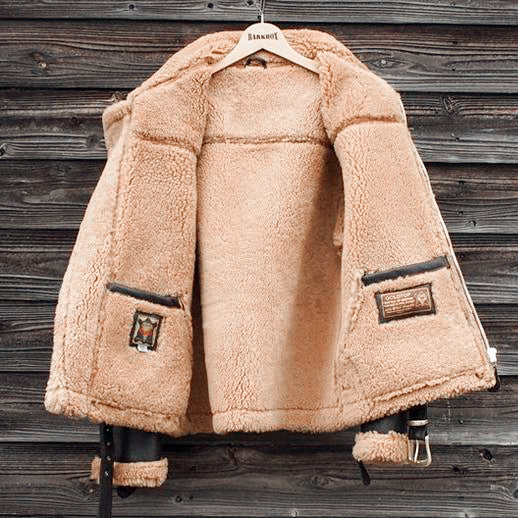 SHEEPSKINS
For our Shearling Sheepskin jackets, we only ever use 100% British Sheepskins, and are committed to their continued use so that we can do our part to support the British Leather Industry.
Each and every sheep hide we use is a by-product of the British meat industry, and is specifically sourced from abattoirs across the UK.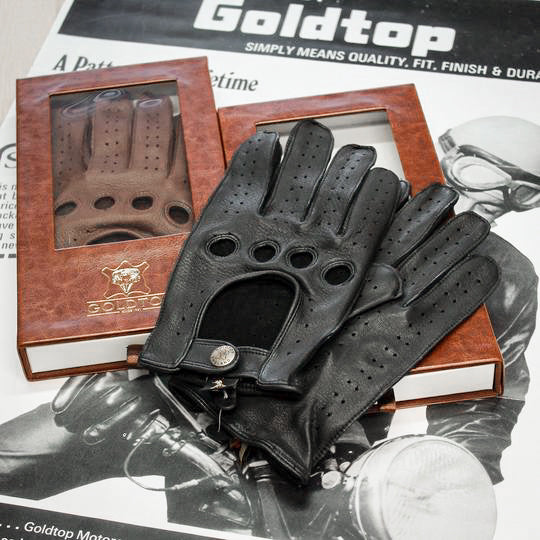 DEERSKIN
The deerskin which we use for our gloves has all been specially tanned to maximise the butter-soft and velvet-like feel to the touch.
Despite being naturally soft, the deerskin which we use is very durable, and has a great deal of abrasion resistance. This, plus the added dexterity which they provide, makes them perfect for use in our gloves.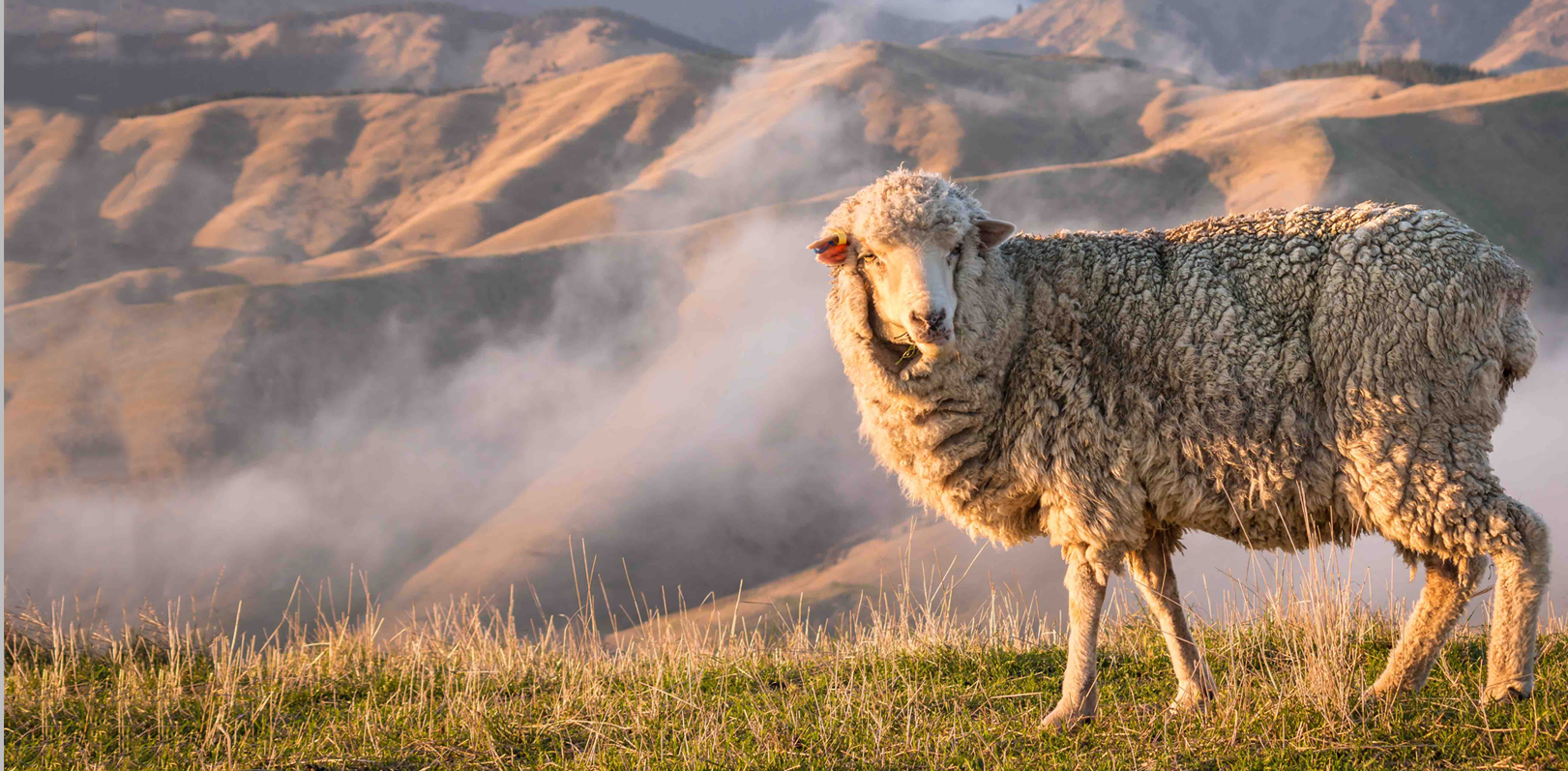 About
Our Wool
We use pure 100% Merino Wool for both our Submariner Sweaters and also as a lining for some of our gloves.

We also ensure that the farms which we source our wool from are committed to the welfare of the sheep and are 100% Mulesing free in their practices.
For our glove lining, our wool is woven into a fabric webbing which is then sewn into our gloves, whilst for our sweaters, the wool is spun into a yarn for use.

About
Our Metalware
With motorcycle clothing being classified as Personal Protective Equipment (PPE), we understand the need for all of our component parts to be strong, weather-resistant, and reliable.
As such, we strive to use high quality Stainless Steel and Brass fittings where possible.
STAINLESS STEEL BUCKLES & SNAPS
All of the buckles and silver press-snaps used on our Motorcycle products are all made from high-quality Stainless Steel.
When designing our products, we found that all readily available metalware on the market tends to be made from nickel-plated metals, which often wears away and rusts over time, and easily bends and breaks.

Due to this, we now forge all of our own buckles and snaps from Stainless Steel, which are strong, secure, and 100% water resistant.
We'll leave the inferior nickel-plated metalware for everyone else to use...
STAINLESS STEEL ZIPS
Our dedication to long-lasting quality and durability also encompasses the zips which use.
We only use the best-of-breed YKK EXCELLA® zips for all exterior zips on our Motorcycle products.
The EXCELLA® zipper is YKK's highest quality zip, and each zipper's elements (teeth) are made from Stainless Steel, each polished to provide a bright shine which will not oxidise or fade over time.

You can tell a superior zip by running your finger along it's teeth when closed, and we would welcome you to run your finger down our zips, anytime.
BRASS BUCKLES AND CLASPS
For both our Sheepskin Jackets and Messenger bags, we have had solid-brass buckles, D-rings, and clasps forged in order to provide the weight and quality-feel which you would expect on a high-end product.
With brass, the metal will take on its own natural characteristics and patina with time, and if needed, can be easily cared for to bring back the original shine.